Perth Psychologists Harrisdale
120 Yellowwood Avenue WA 6112
Our Harrisdale office is located in the Harrisdale Medical Centre, and is near the corner of Nicholson Road and Yellowwood Avenue. Turn right at the traffic lights into the Stockland Harrisdale Shopping Centre.
Parking and Transport
Free parking is available at the Stockland Harrisdale Shopping Centre. For public transport from Perth catch Train Armadale Line to Armadale Stn Platform 2 (35 mins mins from Perth). Walk about 2 min to Stand 3 and catch Bus 519 towards Murdoch Tafe for 18 mins. Get off at Nicholson Road stop and walk 350 metres to 120 Yellowwood Avenue.
OUR PSYCHOLOGISTS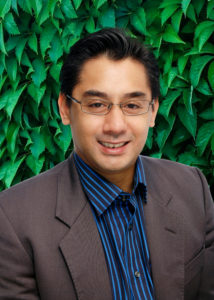 Kevin Menon
Kevin is a registered psychologist and he is experienced in working with children, adults and couples. Kevin's clients generally find him an approachable, caring and genuine professional whom they feel safe confiding in and working with. He also has much experience helping clients one-on-one across a full range of mental health issues, work and life challenges including anxiety, depression, anger management, relationship distress and work conflict.
Kevin is passionate about wellness, both in helping provide people with the awareness and skills they need to become resilient, as well as helping his clients make the changes to become their ideal self. Kevin is trained and experienced in Cognitive Behavioural Therapy, Mindfulness, Trauma Intervention, Solution Focused Therapy and Health & Wellness Coaching and uses these evidence-based methods to create practical change. Kevin can be booked for separate hypnotherapy and performance coaching packages. Kevin also speaks Mandarin.
Athalie Phau
Athalie is a highly skilled registered psychologist who also has a Masters degree in clinical psychology and is currently completing her registration in that specialist title. She has experience in providing individual and group therapy to children, adolescents, adults and families. She has a warm and empathic approach with clients and supports her clients to live rich and meaningful lives.
Athalie is trained in a range of therapies, including Cognitive-Behaviour Therapy (reframing unhelpful thinking styles), Acceptance and Commitment Therapy (working towards a values-driven life), Dialectical Behaviour Therapy (working with emotional vulnerability), and Mindfulness (paying attention to the present moment). She matches evidence-based treatments with the needs and preferences of her clients to facilitate long-term growth. Athalie also speaks Mandarin.